Cheri Lee Charlton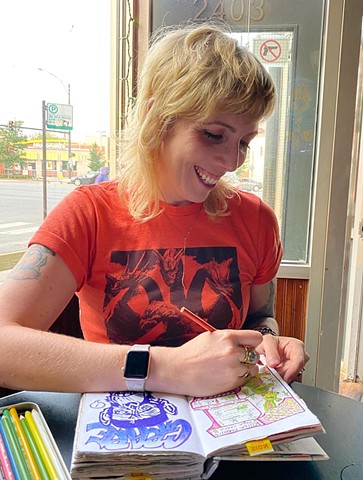 Cheri Lee Charlton is an illustrator, muralist, and teacher who lives in Chicago, IL. She has an MFA in Painting from Ohio University. She has been a college instructor for 15 years, most recently with the illustration department at Columbia College. Her clients include The Girl Scouts of America, Collectivo Coffee, Chicago Fire Soccer, NEWCITY Shopping Center, BLICK Art Materials, Gino's Pizza, The Neighborhood Hotel, Rainbow Cone, and The Violet Hour.
In 2021, Cheri was selected by the American Consulate and The Sister Cities of Chicago to design and paint a large-scale mural in Casablanca to celebrate the 200-year anniversary of relations between Morocco and the United States.
Please feel free to contact the artist with any questions or interests about purchasing or commissioning work.