Kids Classes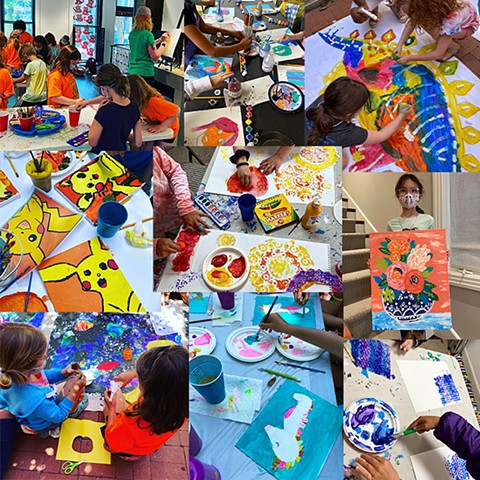 Private lessons, group lessons, birthday parties, Live events, murals with kids, and art camps.

In addition to my work as a professional artist I have been involved in art education for both children and adults for over 16 years. I am currently offering private and group art lessons via Zoom and in-person that are specifically designed for children ages 5-17 years old.
Activities I have hosted:
Private lessons
Group lessons
Art projects for parties and events
Murals with kids
Art museum meetups
If you are interested in private lessons, group lessons, or an art activity for a party or event the first step would be to message me via this website to set up a phone or FaceTime meeting to discuss the details.